Since Aaron Wan-Bissaka arrived at Manchester United. many teams have quite simply not played football on that right hand side. Teams started off going 1v1, winger vs fullback. For a while it worked well for us. Premier league managers just did not believe that a player can actually be that solid that he deals with the right side all by himself. Managers kept sending their speed merchants into his pockets. AWB is like a superhero. One being forced to work alone.
AWB Early Success
Eventually, teams needed to change their tactics to prepare for AWB. Many might well have used the Raheem Sterling shutout as a lesson on how get the upperhand over 'Spiderman'. Many games how that attacks can only be sustained against him in 2v1 situations. Opposing attackers are now making his job very difficult. The former Palace man does most of his work reacting to wingers. His reading of danger is fantastic but his positioning isn't always good.
Which is a curious one. A player that can sense danger generally adjusts their positioning in order to reduce the risk of danger. AWB excels in reading the "very impending" danger. not the danger where a few more sequences need to happen before he has to react.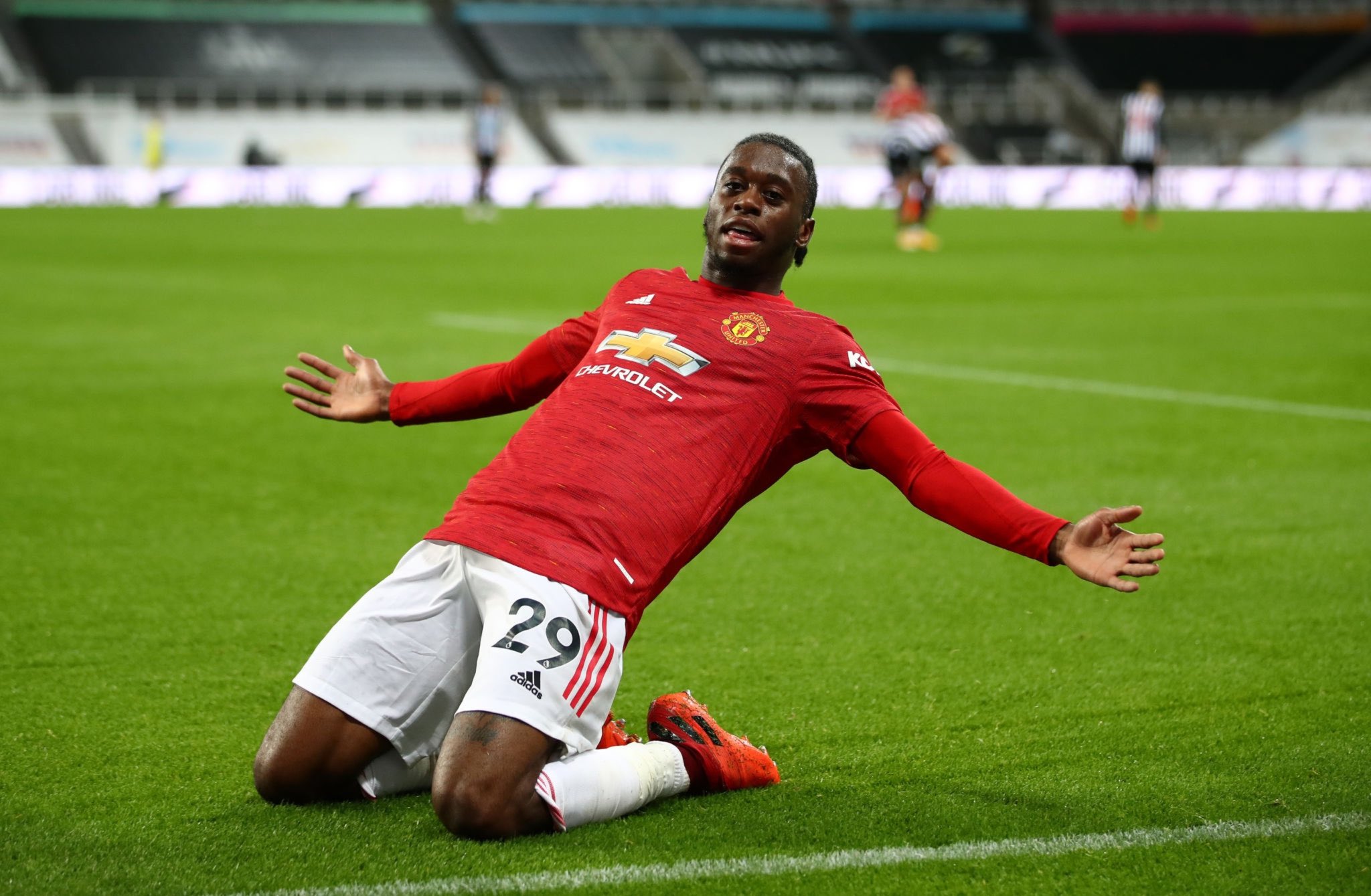 AWB Adjustment
AWB is a very different player. And we should respect him for it. When AWB struggles it is almost always playing vs a 3-5-2 OR a team that creates overloads with an overlapping fullback. Many have noticed that the best way is to not engage with AWB because one does not usually get past him (see Mbappe). The best way is to engage him just enough for him to approach followed by shifting the ball quickly to create a One-two pass situation.
The reason why that exposes the fullback all the time is because, you guessed it. Manchester United have no right winger. One that understands the position completely. Good attacking fullbacks almost certainly have a right / left sided player who is good and experienced at being in that position.
Andy Robertson and Sadio Mane. Trent Alexander-Arnold and Mo Salah. Ben Chillwell and Christian Pulisic. Reece James and Hakim Ziyech. Kieran Tierney And Pierre-Emerick Aubameyang. Sergi Reguilon and Son Heung Min. Alphonso Davies and Kingsley Coman/ Serge Gnarbry or Ben Pavard and Leeroy Sane and our very own, Rashford and Luke Shaw.
The question is not so much the winger's world class ability, but about how hard he works to cover. And more importantly, how much sustained pressure he can put in the wide areas to push the other team back consistently.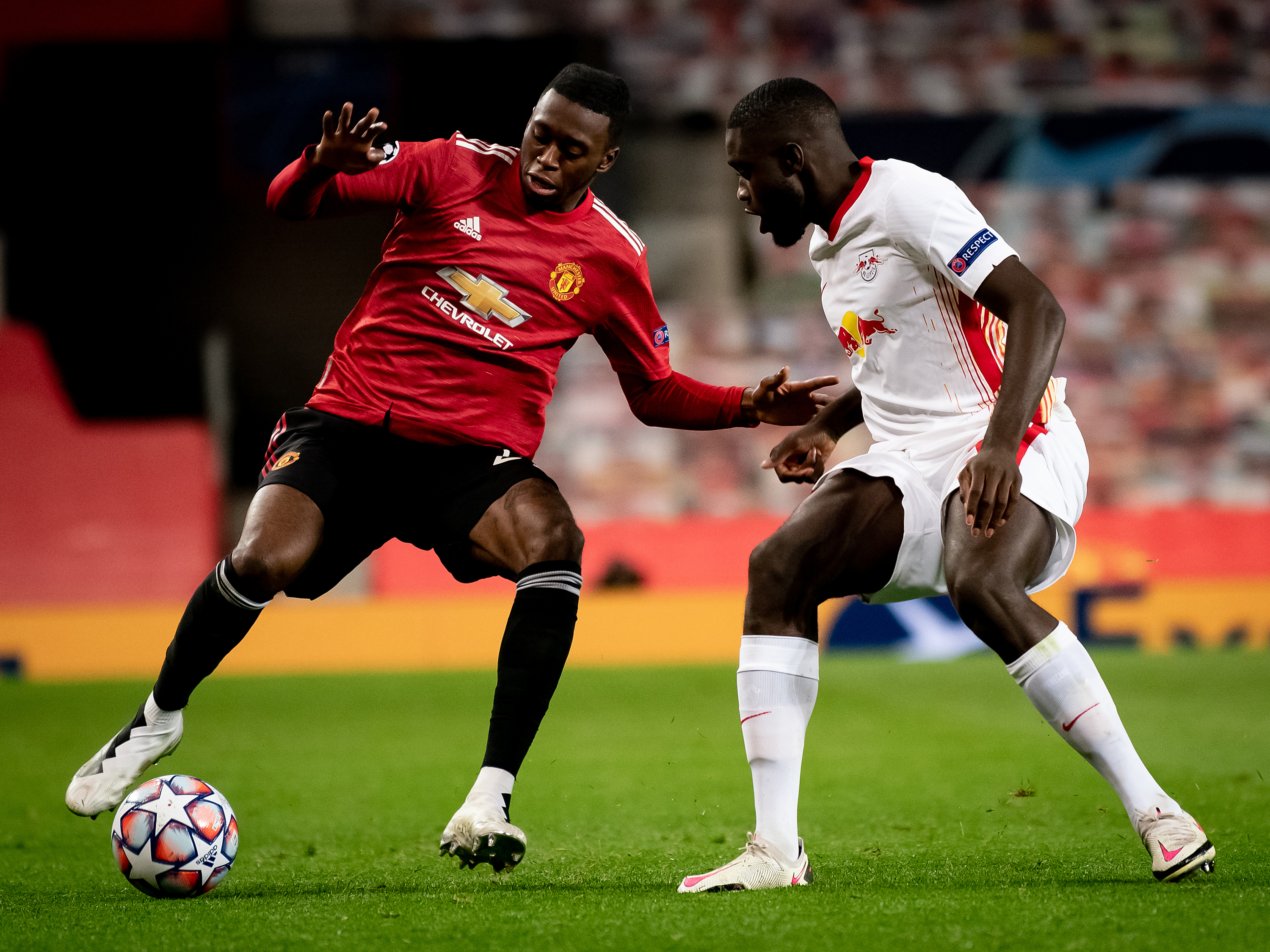 Lopsided United
United's left side has Marcus Rashford and Shaw. Hence, Shaw generally has a lot more of the telling touches in the attacking half between the two fullbacks. The amount of players moving around to ask for the ball is greater than that on the right hand side. Juan Mata plays there. That in itself has to excuse AWB.
Invariably, fullbacks have more chances to improve their attacking senses. The more the situations arise, the better equipped a fullback will be. The varying situational patterns help build different attacking instincts at fullback. Confidence in putting in the same kind of pass/ cross. and making the right runs and movements without worrying completely about cover. AWB for all his criticisms understands that first and foremost, we have a weak right side. Maybe at times energy conservation is more important.
Right Wing Solution
Mason Greenwood's physicality and understanding of his defensive positioning on the wing is still in development. He is not a winger though. He is a centre forward by nature. That is why the board must be blamed for missing out on a piece that could completely change the fortunes for United. Pieces on a pitch have to come together to create harmony.
There is no harmony in this United teams balance.
The pace of United's midfield and defence is a weak point. The potential Congo star has to worry. He knows he is the pace in the back. Lindelof and Maguire will need cover. However if we send AWB forward, he needs cover. And a slow defence and midfield is not the way.
United bought a fantastic defender. We bought a capable attacker. United did half the business. AWB now needs a Maguire. The Alpha Andrew Maguire. Alpha is said to be stronger than Spider-man in the comics.. Jadon Sancho Amaud Diallo anyone?