Moses Caicedo plays for Ecuadorian side Independiente del Valle. He joined there academy at 13 before breaking into the first team at 19.
He only made his debut for Independiente del Valle in October 2019 but is already looking a key player for both club and country.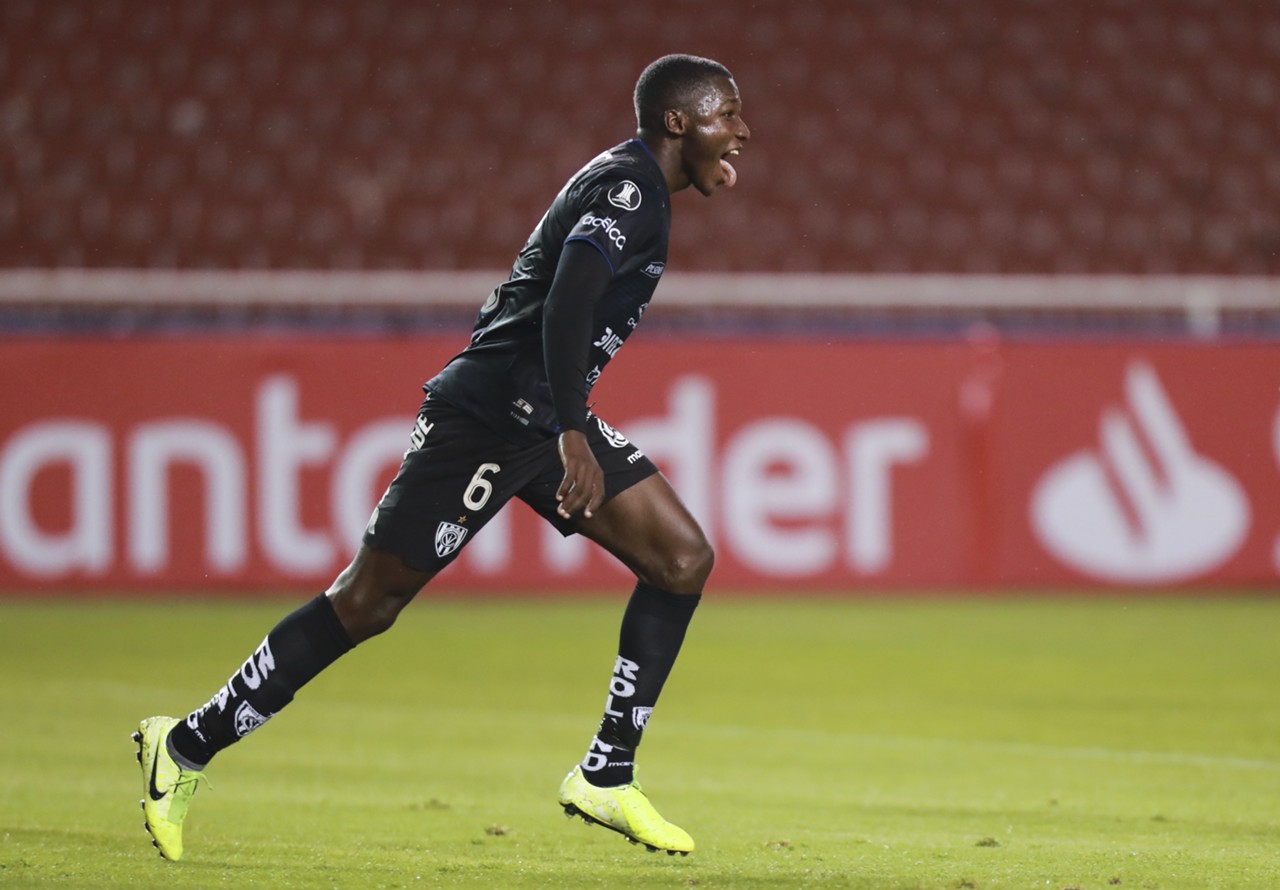 United have been looking for a defensive midfielder for some time and Caicedo fits the mould perfectly. His athleticism and tenacious tackling would serve him well in the Premier League. Caicedo also carries an attacking threat with his range of passing and ability to shoot from distance.
Caicedo has played 30 games for Independiente del Valle and has 6 goals and 2 assists. He made his debut for the national team in October helping Ecuador win three of their first four World Cup qualifying matches. His goal against Uruguay made him his country's youngest ever goal scorer. He then got two assists against Bolivia in a 3-2 victory before getting another assist against Columbia in a 6-1 win.
Has the potential to become Ecuador's greatest ever player!

https://www.youtube.com/watch?v=Zl3I6FzTW8Y
There was a period where he was so important to both the senior side and the youth side, that he played for both.

https://www.youtube.com/watch?v=Zl3I6FzTW8Y
With Nemanja Matic coming to the end of his career it's vital United get someone in who can eventually replace him. Caicedo has always dreamt of a move to Old Trafford and it looks very much on the cards.
This one may not be music to Manchester United fans, but Steven Gerrard.

As well as Kante & Pogba. Adam says he has been compared to Steven Gerrard by the Ecuadorian fans.
"My challenge is one day to be in the elite of world football. I have proposed this to myself, my dream is to play in the big leagues," Moises Caicedo told Global Digital TV.
"The Premier League," he added when asked which league in particular. "Manchester United are my favourite club."
One week, he played for one side and won them the semi final. Flew back and was man of the match for the senior side. Flew back for the final for the under 20's and got man of the match. Flew back for the senior side and scored his first goal off the bench.

https://www.youtube.com/watch?v=Zl3I6FzTW8Y
"I really like the game of N'Golo Kante and Paul Pogba, I learn a lot from them every time I see them. I always try to do what they do, that's why they are there."
Reports suggest United could sign Caicedo for just £5 million but it isn't just them who are interested. RB Leipzig, West Ham and Ajax have all shown interest in the Ecuadorian wonderkid. Although Caicedo has already expressed his desire to join Manchester United.
Moises Caicedo should not be sold for six million euros. If he was at any other club, he would be worth thirty to forty million!

Adam Brandon deemed this to be far less than what he is worth.
If United could get this deal over the line it would be a very smart piece of business.