Manchester United are reportedly looking into signing another striker. Luka Jovic is the name that is being reported by many sources. This is a signing anyone should be on board with provided the terms are workable for both parties. A young potent striker? Sounds like exactly what Ole would like to have. And of course that Jovic is fit and stays that way. The deal is reported to probably be a loan with an option to buy. Two words. Strength – Depth.
Our substitutes currently do not change games. Our substitutes generally decrease the quality of what is offered on the pitch. A bench is allowed to have less quality than the starting XI, but not by a distance as seen at United. To add to that, United has 2 recognized center forwards at the moment. For this, I am choosing to ignore an injury-ravaged few years for Madrid and talk about who Jovic was before the Madrid move. The former Eintracht Frankfurt star is only 21 years old.
Luka Jovic is as complete as you get as a young striker. In the Bundesliga, he scored 25 goals in the 2018/19 season. Left foot, right foot, and heading ability are all incredible. For a striker to be complete, he needs to chip in with all types of goals. Luka has 10 left, 10 right, and 5 headers. Ole alluded to this when mentioning Mason Greenwood on his future prospects as a number 9. The Serbian ace has an incredible variation of goals.
Jovic is also an incredible pressing striker. He works very hard to put the defenders under pressure. Exactly the type of player Ole needs. Someone that defenders would have a difficult time preparing for. In 2018/19 he had an average of 6.1 miles covered per game – including 21 sprints.
Luka Jovic is the joker. Anything can happen. He can adapt his game for specific types of defenders. This is the tactical flexibility United misses when the main stars like Martial are out. Jovic had 56 attempted dribbles, completed 25, and was then on 29 occasions fouled. Mad for a striker.
It is also the tactical flexibility we need in some games where Martial does not need to play. Ole at the moment cannot be tactically flexible because of the lack of quality in depth. Ighalo offers very little in the way of fear or finishing ability to offer Ole another option vs a City or Liverpool for example.
Martial-Jovic-Sancho. Rashford-Jovic-Greenwood. Martial-Jovic with a number 10 in behind. The options become endless, but the options also increase the quality in attack.
Jovic is also a dream on the counter-attack. Hopefully, his injuries have not hindered his pace too much. In 2018/19, Jovic scored 5 on the end of a counter-attack. Many of those, he instigated with hard running and desire to finish. Imagine him at United. Ole loves his counterattacking football.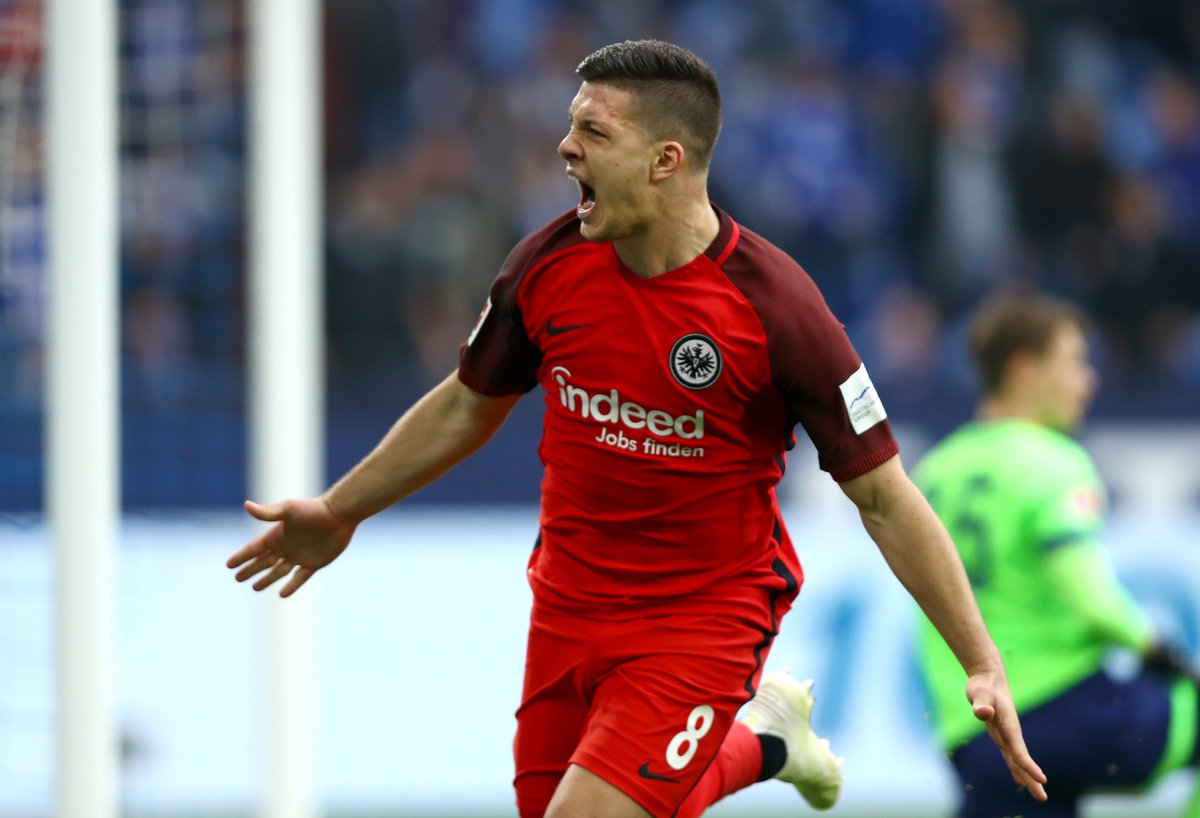 Luka Jovic would definitely be a wildcard. And a surprise if he made his way to Old Trafford. But at only 21 years of age, We should welcome him, and embrace him in a way Madrid has not. Hopefully, we can get a 2018 Jovic back, for a few months at United at least.
Follow us on Twitter: @kai_gozo and @allforunited for more!