Anthony Martial signed for Manchester United on the 1st of September 2015 for £36 million with the fee potentially rising to £58 million. He signed a four year contract with an option for a further year. The whole Manchester United fanbase were excited by the signing of the young Frenchman and couldn't wait to see him in action.
Eleven days after signing he made his Manchester United debut v Liverpool at Old Trafford. The Frenchman came on in the 65th minute for Spaniard Juan Mata. As we approached the final four minutes Martial went on a wonderful solo run before slotting the ball calmly in to the bottom corner. Old Trafford erupted and Anthony Martial had announced himself in the best possible way.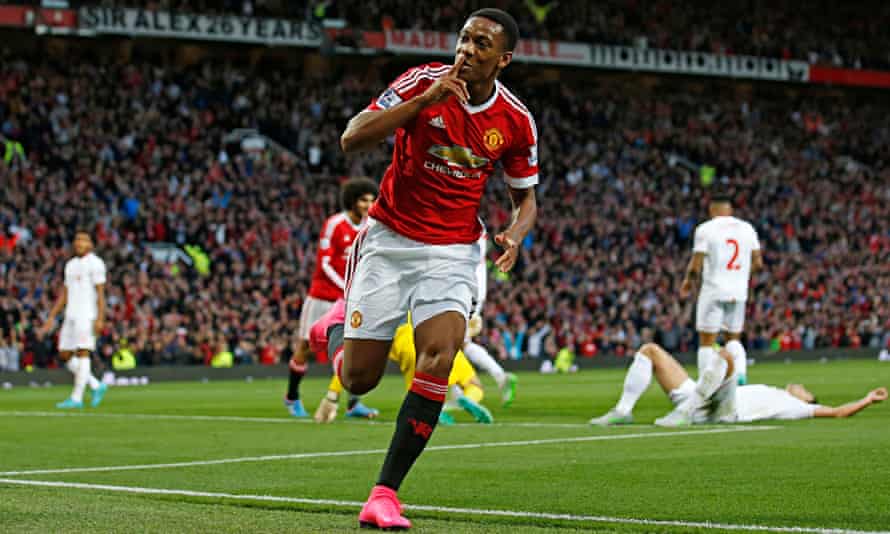 Although Martial had only played 25 minutes, the expectations of him from everyone were now sky high. Scoring on your debut is one thing but scoring in the way he did against an opponent like Liverpool is another. It's fair to say he'd burst on to the scene and big things were already expected of him.
In his first season Martial would go on to score 17 times in all completions with 11 of them coming in the Premier League. He finished the season as the clubs top scorer across all competitions. One of those goals was a late winner v Everton in the FA Cup Semi-Final. He'd sent the United fans into rapture's and his team into the FA Cup final where they would face Crystal Palace. United beat Pardew's Palace 2-1 meaning Martial had silverware in his first season in England. He'd really impressed in his first season and it was hard to believe he was still only 19!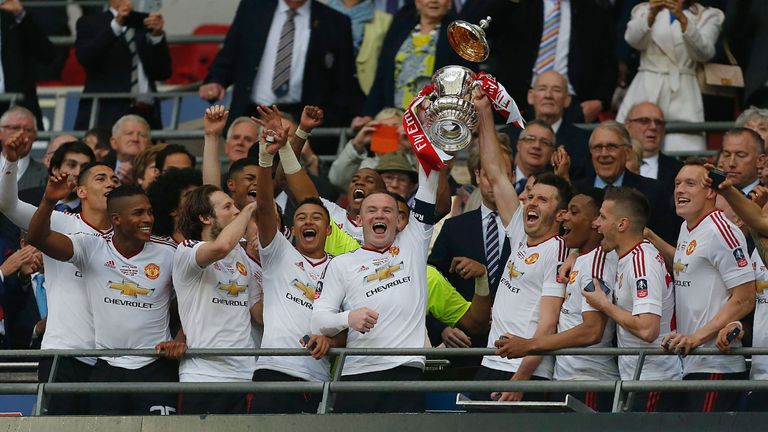 In total Martial scored just 19 times in all competition's across the next two seasons. Was he having trouble adapting to life in England or was he simply not good enough? Big questions were being asked and after United paid near £40 million for him it was understandable.
The following season Martial scored just 12 goals in all competition's. It had been another disappointing campaign for the Frenchman and It wasn't just his goal contributions that had been poor. At times he'd looked lazy, uninterested and his general all round play had been nowhere near good enough. His lethargic approach to games was becoming a regular occurrence. He now looked a shadow of the player we'd seen in his first season at the club.
The 19/20 season would see Anthony Martial have his best ever goal scoring season at Manchester United so far. He would go on to score 23 goals in all competitions with 17 of them coming in the Premier League. Throughout the season he'd created a great understanding with fellow forward Marcus Rashford and at times the link up play between the pair had been sublime. Rashford himself had scored 22 goals in all competition's and like Martial 17 of them had come in the Premier League.
Martial had looked hungry and his work rate had improved significantly from previous seasons. It looked like the penny had finally dropped and at last United were getting the best out of their £36 million signing. But unfortunately the next season would see Martial slip back into his old ways. Martial played over 30 times for Manchester United in the 20/21 season but only managed to score on 7 occasions.
There's no doubt Martial has the talent and on his day he's up there with the best. But unfortunately for him and Manchester United those days have been few and far between over the last 6 years. To many times we've seen the Frenchman moping around the pitch with a glum look on his face. There's currently serious question's being asked of 25 year old and many Manchester United fans have said they'd be happy for him to leave the club in January.